Do-It-Yourself with Townscript!
Wondering how to go about marketing your event and increasing its reach in this increasingly competitive world? Well, the talented young duo of Sanchit Malik and Sachin Sharma brings TownScript to your rescue! Based out of Pune, TownScript is a Do-It-Yourself event ticketing and app creation platform. Spanning a wondrous 100+ cities across the country, TownScript targets anyone who organizes events, online webinars, trainings, treks & trips, conferences, running events, startup events etc. TownScript is mainly used to sell tickets online and create an app for any kind of event happening around the country.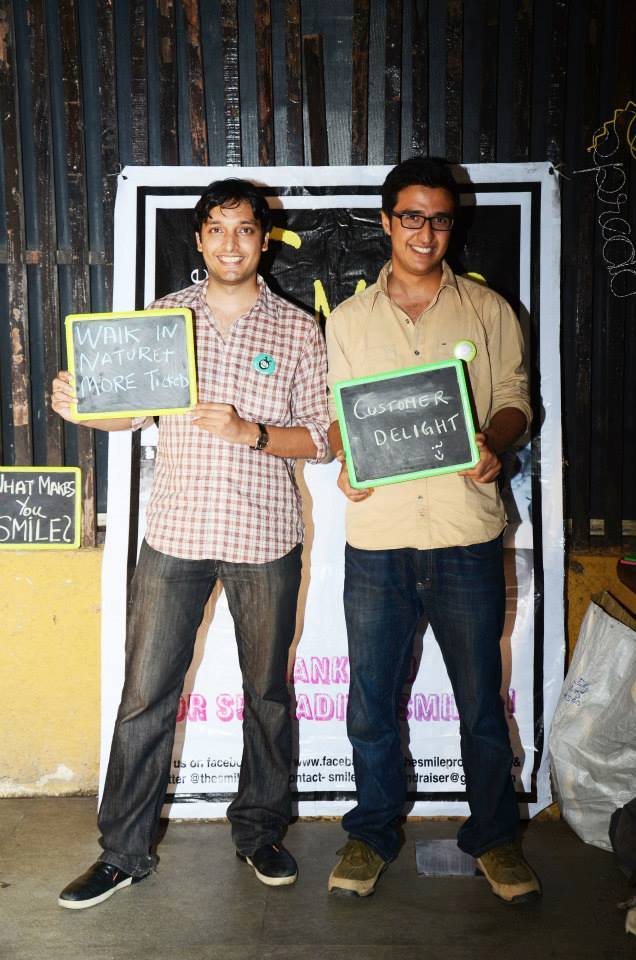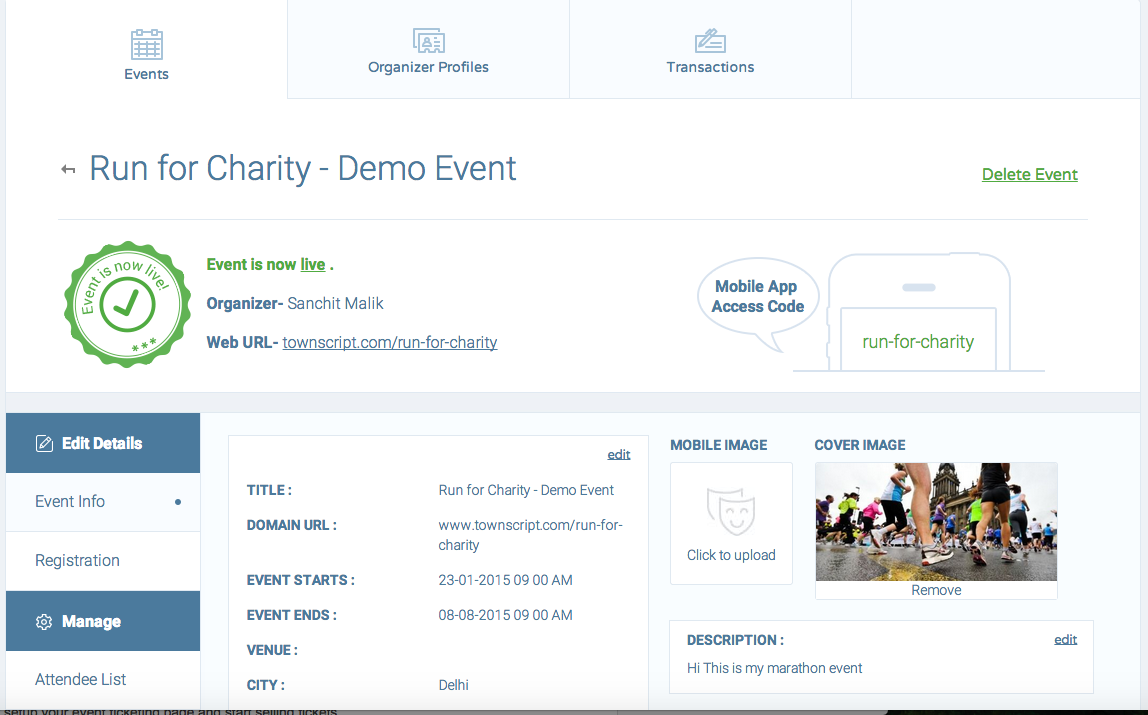 TownScript as a platform empowers the organizers directly. It helps them create an app for their event which in turn helps them provide a personalized experience to the people involved in their event. Moreover, it also allows people to connect and discuss similar ideas about the event on a single unified platform without any direct costs involved. An easy DIY process on the website involves creating an event ticketing page which automatically creates an app for the event. This app can be downloaded to share details, schedule, etc. of the event and help the attendees communicate and share ideas.
Starting work at a young age of 19 (Sanchit Malik) and 21 (Sachin Sharma), the founders come from different backgrounds but connect over similar interests. While, Sachin Sharma is an IIT Grad with a work experience with Synygy, Sanchit Malik is an engineer from MIT, Pune. They connect over their passion for work, and their hobbies of socializing and reading. They both love attending events and are a part of variety of activities happening around the city. They together try to attend as many events possible and grow & learn with the best minds across the country.
The two founders started working on the product in the fall of 2012 and successfully launched a full-version of their website in January, 2014 after raising seed funding from Mohit Garg, the Co-Founder & CEO of Mindtickle. They have seen a tremendous growth since then, serving more than 4000 events of various kind, growing at a rate of almost 15% each month and selling tickets worth more than 1 crore rupees within a few months of their launch. Presently, they have dedicated themselves towards improving the design of the app to provide a better user interface and create a unique experience for the users to build a world-class product which stands apart from all its competitors.
Sanchit, also the co-founder of another start-up is passionate about heading the business development of TownScript while Sachin handles the product development given his technical expertise. When asked about their success mantra, the duo reveals that a dedicated team, shared goals & vision and the ability to resolve conflicts within the team have brought them so close to success. "Idea contributes only 5% while execution is the heart and soul of any start-up" adds Sanchit.
Facing competitors like BookMyShow, MeraEvents, Explara etc. TownScript distinguishes itself by its availability at minimal cost, and its ability of not being restricted only to large scale events. It can be easily used for variety of events ranging from free events to big conferences. With 70% inbound customers the team is currently working towards attracting huge businesses through direct partnership
Like any other start-up, even TownScript has seen its fair share of ups and downs. Being a technology driven start-up, they have faced difficulty in keeping pace with the growing competition. Reaching out and connecting with the right customers in such a fragmented section is another big challenge which they are slowly working on.
While the challenges are big, the duo is working hard to keep pace and improve their product. We wish them luck in their future endeavors and see where their hard work leads them!